Camping Waterbos - Holiday park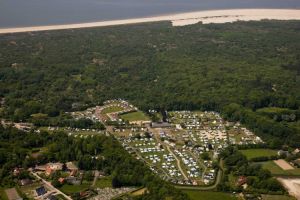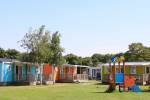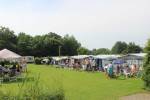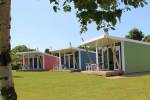 Is a seaside camping site your ultimate holiday spot? In that case, Molecaten Recreation Park Waterbos will suit you perfectly as sea and sandy beach are only a couple of minutes walking from your pitch!
The mature trees, the pond and the centrally situated playground add to the special atmosphere of 'Waterbos'. They enhance the pleasant and cosy character of this camping site at the seaside. The shop and the restaurant and bar are also in the centre of the site and after a day on the beach it is very relaxing to end the day over a nice drink - or have a scrumptious ice-cream with the children - on the terrace. From summer holiday 2011 you will enjoy the heated outdoor swimmingpool as well!
'Waterbos', at the seaside, offers plenty of facilities and is not just the right place for a lovely lazy holiday, but also for an active 'sun-sea-sand holiday'!
Exploring the surrounding area of the park is highly recommended, too. The historic towns of Brielle and Hellevoetsluis, 'Duinhuisjes' open-air museum and 'Voornes Duin' are well-worth visiting and are within walking or cycling distance from 'Waterbos'.
How do you like camping at the seaside?
Do you like short holidays or do you prefer camping for a nice long period and therefore rather have a seasonal or permanent pitch at the seaside? 'Waterbos' offers you that choice. Read more about short-stay, seasonal or permanent pitches at the seaside.
Do you prefer renting at Recreation Park Waterbos at the seaside?
For those who do not have any camping equipment, or prefer a bit more luxury, our hikers' cabins or rental accommodations are the perfect solution.
Pets are not allowed on Recreation Park Waterbos.
Molecaten Recreation Park Waterbos is open from 1 April till 1 October.
Have a look at the price-lists short-stay or seasonal pitches at 'Waterbos' or go to 'Book Now' to check availability & prices.
For information and reservation
Search & Book
Waterbos
Duinrand 11, Rockanje
tel. +31 181 401 900
web.
More information