Zoo Rotterdam - Diergaarde Blijdorp - Attraction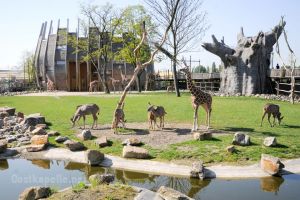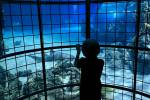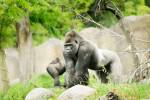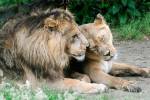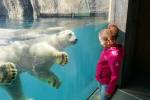 Visit Rotterdam Zoo and see fascinating animals that feel perfectly at home in specially-imitated natural landscapes. Avoid the long lines and explore one of Europe's most beautiful zoos.
Rotterdam Zoo supports a number of conservation projects in the wild and actively participates in many breeding programmes for endangered species and is one of the international top ten of zoos in this field.
Dive into Oceanium and take a magical voyage over the bottom of the sea and along coastal regions, meeting many marine and coastal inhabitants such as fish (from herring to sharks), puffins, snakes and a large group of king penguins.
Discover beautiful butterfly paradise Amazonica where you'll experience tropical temperatures, fragrant flowers, thousands of colorful South American butterflies, the awesome anaconda and greedy piranhas.
In Africa, an exciting path takes you safely past a group of large crocodiles! Once you're at the top of the path, stand eye to eye with the giraffes. At a safe altitude, admire the other inhabitants of the new savanna such as hyenas, kudus, ostriches and zebras. On the African Gorilla Island, you will be delighted by Bokito's playful gorilla family.
...and much more! On top of these experiences, see a rare species of forest giraffe, take a voyage through Asian marshes, and discover the Ice Cave for a magnificent view of polar bears.
For information:
Book tickets online
Blijdorplaan 8, Rotterdam
tel. +31 113 581 206
web.
More information